About us
Meet the team
Zooid's team of researchers came to picture research from a variety of different backgrounds, but we all have two things in common: an appreciation of the still or moving image, and an insatiable curiosity and love of learning new things - essential in a job where we may be asked to find an animation of a catalytic converter one day, and an obscure 12th century manuscript the next
(and we can work in English, French, German, Italian, Polish, Portuguese, Punjabi, Spanish and Swedish...)
Shalini Gupta, Photo Editor; Rights Executive
Graduated with a BA in Sociology and recently finished a Masters in Photojournalism from the University of Westminster.
With love for different styles across commercial and travel to documentary photography and their social significance, a rewarding exposure of working closely with one of India's leading photographers, presence at a couple of international group exhibitions and an all-round will to learn and deliver, Shalini joined Zooid as a Media Researcher in 2010.
Michael Heap, Ambassador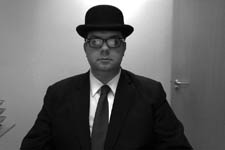 Michael joined Zooid after working in the newsroom at Al Jazeera English, the BBC and the Discovery Channel. His career to date has mostly been in TV but is excited to work with Zooid to expand our unique business opportunities.
MIchael is a Member of the Chartered Institute of Management and an MBA Graduate.
He also knows a thing or two about video art and traditional Japanese print making!
Louis Jaquet, Media Administrator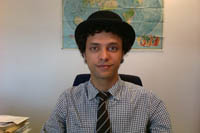 Louis has a love for creative media of many varieties; since graduating from The Camberwell College of Art in 2008 with a BA in Photography he has worked for a range of media companies including the BBC (Arena), music discovery website WhoSampled and most recently for fast-rising music PR firm Thread London. As a freelance photographer he has worked at London Fashion Week and completed commissions for a range of clients from architecture firms to nightclubs.
In his spare time Louis co-runs a small independent record label and produces his own music, alongside indulging his passions for photography, film and cooking!.
Tasha Mathur, Media Researcher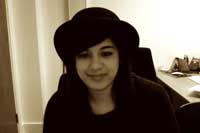 Since recently graduating from Queen Mary University with a BA in English Literature, Tasha has pursued her passion for video editing and journalism. She has worked as a News Reporter for TV show 'London360', where she created her own news stories about the capital. She has also worked as a Production Assistant at BBC's The Culture Show and News Planner/Digital Assistant at Sky News. In her spare time, Tasha writes for various publications on British Asian arts and culture in the UK while taking part in a few herself.
Richard Philpott, Managing Director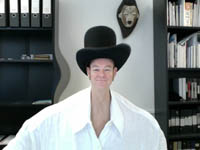 Richard studied Fine Art at Oxford (1973-76) and has also remained active in painting, environmental sculpture, photography, film and television industries since 1976.

Author of a biographical study of the work of Vincent van Gogh, numerous articles on the (technological) history of cinema and has contributed occasional chapters and editorial research to a number of books.

Prior to founding Zooid in 1984, worked as Head of the Picture Library at Camera Press, then freelance picture researcher for newspapers, magazines, film, television, exhibitions, multimedia, calendars, presentations and advertising, but his principal work has remained in educational publishing, photography and film.