Zooid News


Who owns YOUR pictures?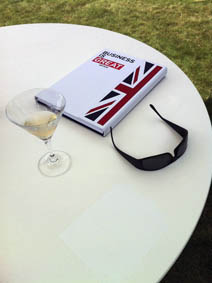 Dear Colleagues,

We are today publishing a new white paper, that we hope will be of value to you:

Who owns YOUR pictures?
a brief introduction to the shady world of rights trading and rights grabbing.

Please go to our Resources page to download this and others





WE WORK WITH*
publishers, broadcasters, museums and corporates
WHO NEED
photos or footage or illustration, precisely researched for online selection and delivery, copyright cleared, licences paid, prices fixed, schedules and budgets guaranteed
SO THAT
your projects contain the exact content they need, in full, delivered seamlessly into your own workflow

WHY ZOOID?
Zooid brings top researchers, unparalleled footage expertise and a unique project / asset management system to solve every aspect of a client's media content needs, in a simple online customised fixed-rate package that consistently surpasses client expectations.
more...

More links:
Testimonials
Client list
Projects





To learn how we can solve your content needs, please call Richard on
+44 20 7267 9990
If you are unable to see all the content in this message, please click here
Published 30th January 2013 by Richard Philpott